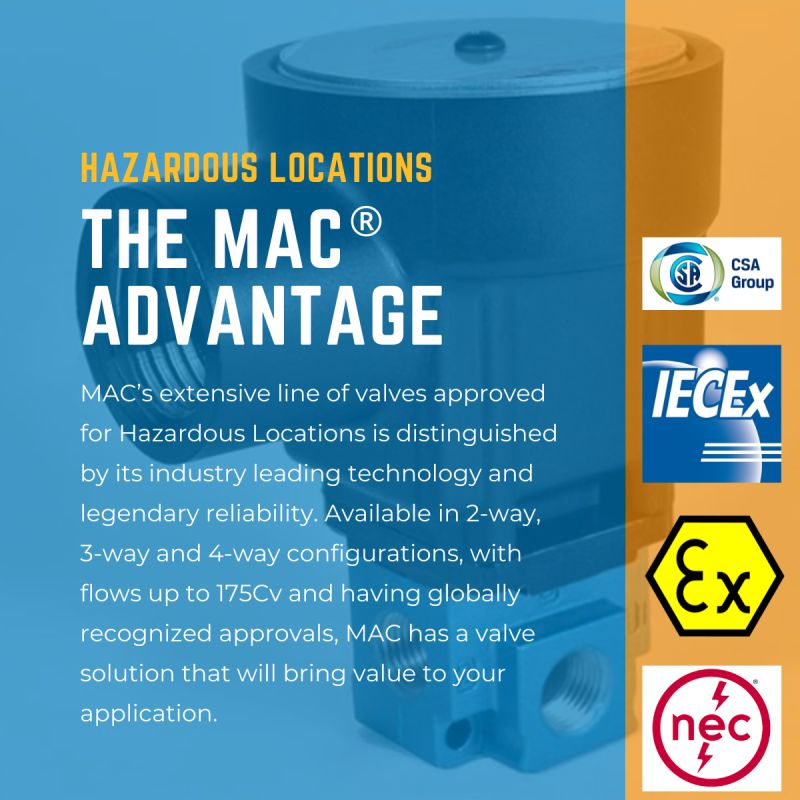 Solenoid valves for hazardous locations. Our distributor MAC Valves Inc. has a extensive line of valves approved for Hazardous locations is distinguished by its industry leading technology and legendary reliability. In short: Reliable, safe and efficient.
Available in 2-, 3- and 4-way configuations, with flows up to 175Cv and having globally recognized approvals.
More info? Please contact one of our specialist via sales@astro.nl or call us on 0172-424247.